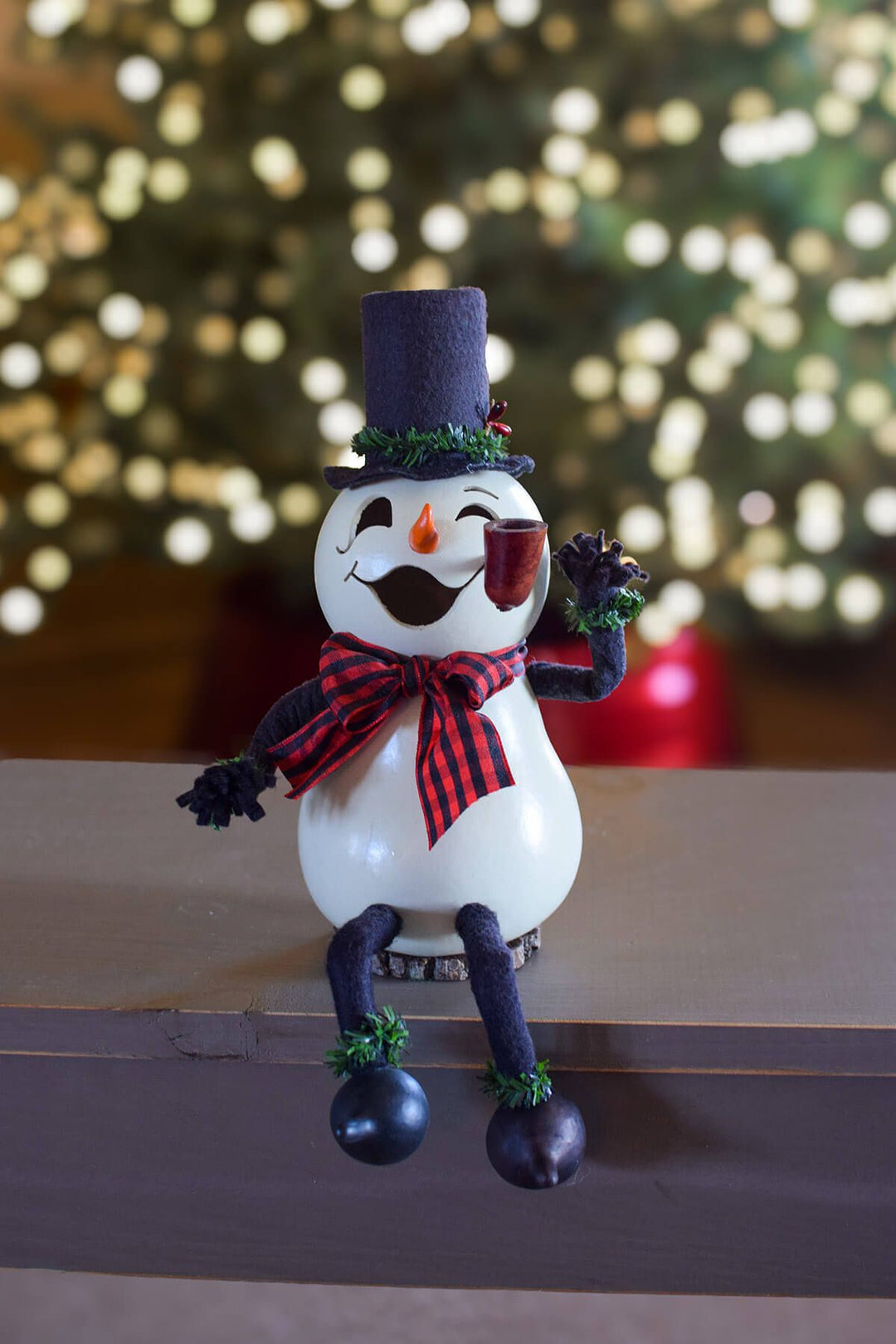 Windsor Snowman - Cyber Monday
WWD-C
Regular price
$42.99
Sale price
$38.69
Save $4.30
/
---
This Windsor Snowman is the perfect shelf sitter.  His adorable winking face is sure to make you smile.  He would make a great a gift during the holiday season.  He is white in color with adorable gourd feet, a black top hat, and a red/black checkered bow.  Approximately 4 1/2" in diameter and 9" tall.  We have made a limited amount of these so get yours while supplies last. 
Warning: Gourds are flammable.  Do not use candles in them or place near open flames. 
Display your gourd where it isn't exposed to excessive moisture and avoid long periods of direct sunlight.
When storing your gourd, choose a cool, dark, and dry environment.
To clean your gourds, wipe them with a soft, dry cloth.
Light your gourd with electric lights (7 watt max) or battery-operated lights only. Never place a lit candle in a gourd because gourds are flammable.