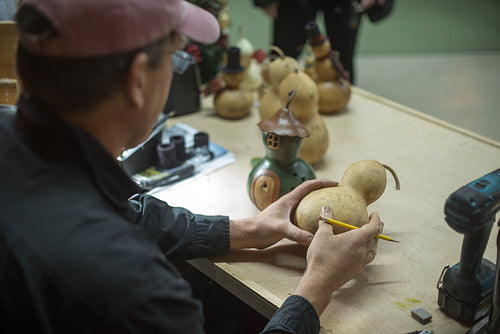 It begins with a happy accident
Our story begins with one farmer and the seeds from two gourds he found by accident. This accident turned into a dream that has lasted more than twenty years. It was during a trip to New England that he first saw fresh gooseneck gourds. He brought them home to the Central Pennsylvania area to grow and sell fresh in the fall along with pumpkins. The response was overwhelming until other farmers started growing them in the area. Our gourds that were once so special lay in the fields unharvested. Fortunately, but unbeknownst to him, the story was only beginning.
Every crop he normally grew would rot if left on the ground all winter. The gooseneck gourds were the exception. Their wood like shells dried and left him with beautiful shapes to create on. Ben Bear, that one farmer, also had a background in carpentry and in the off winter months tinkered around in his garage building cabinets, desks, and other wooden furniture. In November 1993, using the wood tools on the hard-shelled gourds, he crafted his first creations – bells, tiny birdhouses, and snowmen. This was the beginning of this crazy dream called Meadowbrooke Gourds.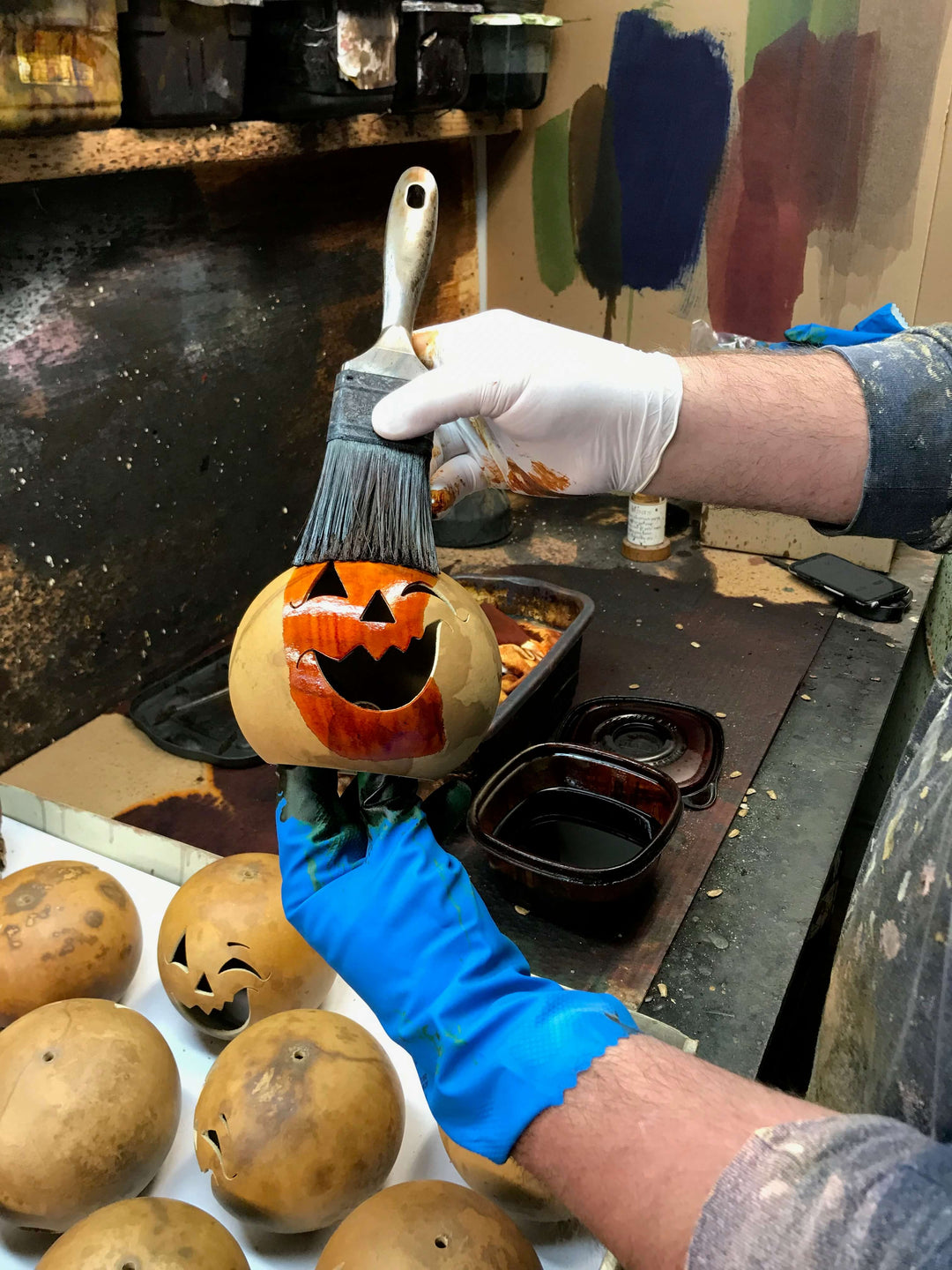 In 1994, we started going to our first shows to showcase our new fully crafted gourds. We soon realized that our gourds were many times more valuable dried than fresh. Starting in 1995, we started on a farm in Mechanicsburg with 5 people working out of tractor trailers and a shed. Realizing we were in need of more room and a more climate controlled environment, we moved to our current farm in 1996.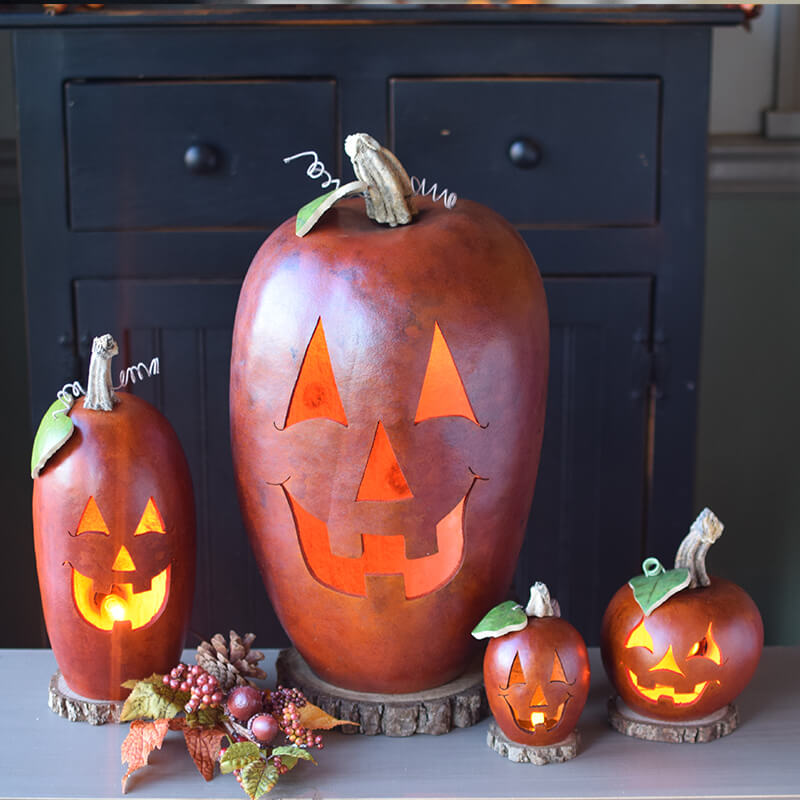 The early years were a time of finding and inventing many things. We needed the right people to build a dream with, create the system and tools to craft a product that few others were doing and refine the growing and drying of hundreds of varieties of hard-shelled gourds. We were all young and didn't mind making lots of mistakes if we could learn from them. The most rewarding part of the early years was solving the big problems of how to efficiently grow, sort, wash and craft gourds.
Over 20 years have come and gone since that first gourd. We are a bit grayer and a lot wiser. There are now over 20 of us living this dream and crafting over 250 kinds of gourds. Although we are not all related, most of us have worked together for so many years that everyone feels like family. Our crafting team alone has over 40 years of combined experience along with over 35 years in our finishing area. Each craftsman works thousands of hours to perfect their skill and become a master.