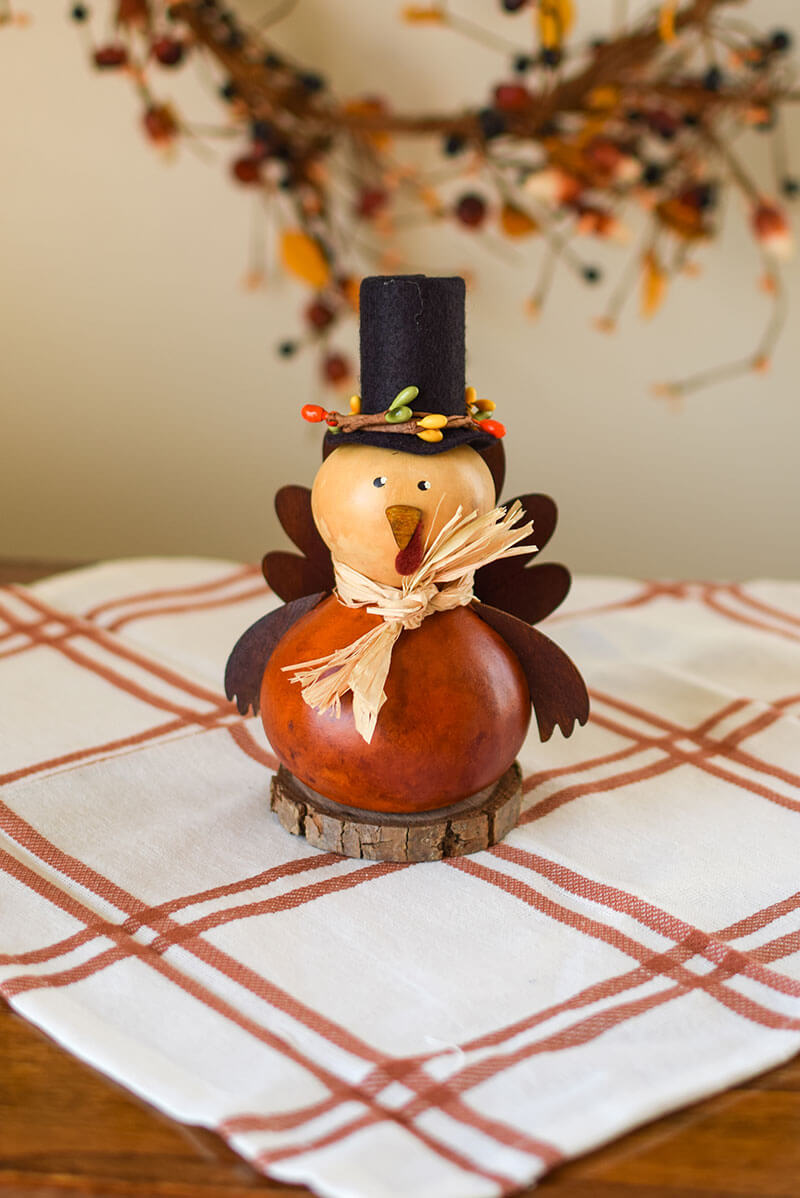 ---
Westly is our fun, adorable turkey.  He has an orange body and natural colored head.  He has walnut colored wings and tail.  Westly has a red felt waddle and black felt top hat that is adorned with colorful fall berries.  He sits on a wood biscuit base.  Approximately 3" in diameter and 6 1/2" tall.  
Warning: Gourds are flammable. Do not use candles in them or place near open flames.
Display your gourd where it isn't exposed to excessive moisture and avoid long periods of direct sunlight.
When storing your gourd, choose a cool, dark, and dry environment.
To clean your gourds, wipe them with a soft, dry cloth.
Light your gourd with electric lights (7 watt max) or battery-operated lights only. Never place a lit candle in a gourd because gourds are flammable.