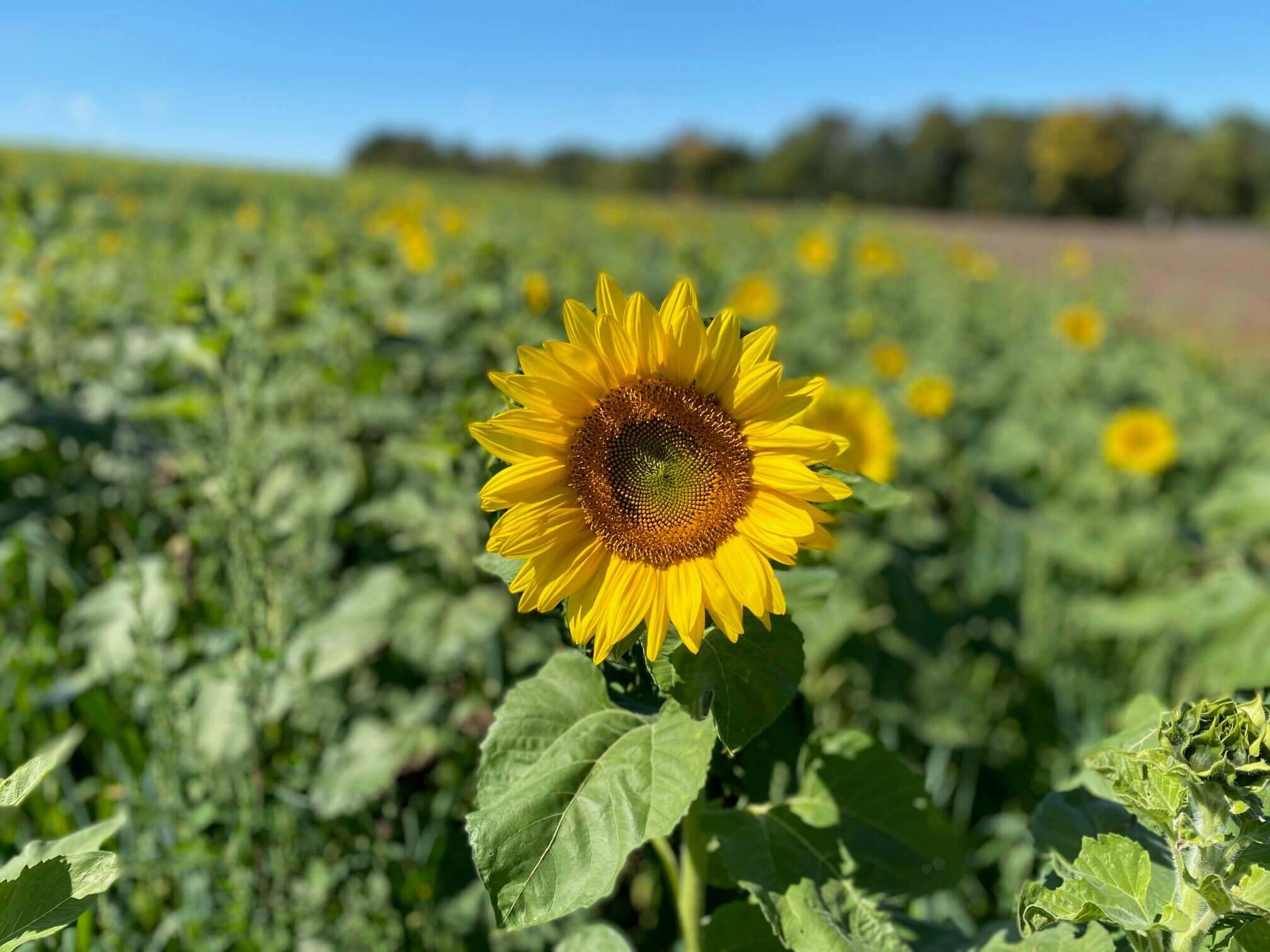 Early September - Early October
Pick your own free sunflowers!
Visit our Free Sunflower Fields
Experience the beauty of sunflower picking in PA at our farm! We welcome you to explore our sunflower fields during Sunflower Season, which typically runs from the beginning of September until the first hard frost. Our farmers plant multiple fields of sunflowers at different times to help ensure that there is always a field in bloom during our Sunflower Season as Mother Nature allows.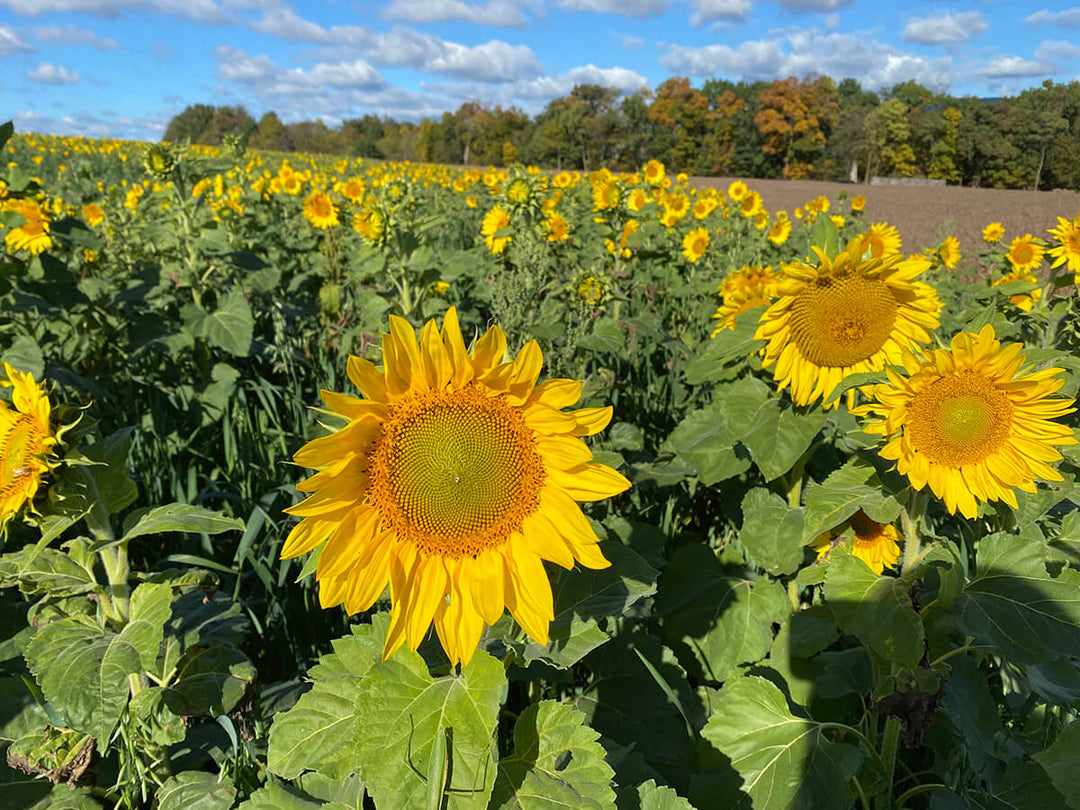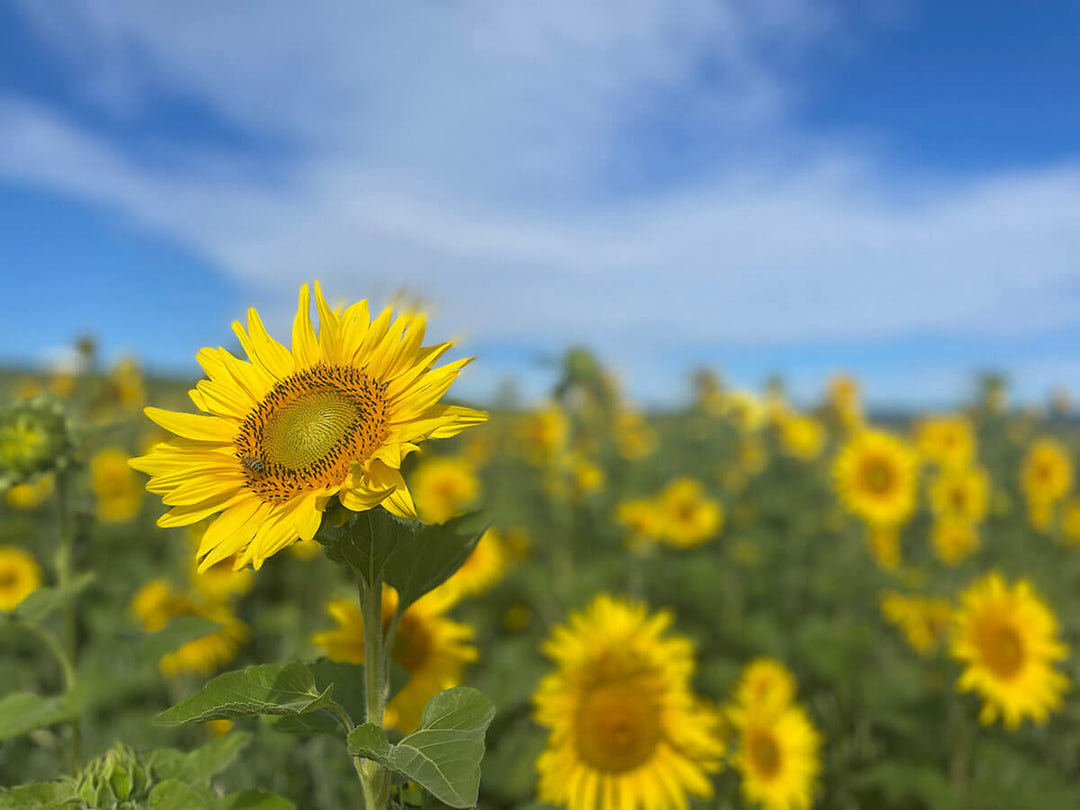 Free Pick Your Own Sunflowers
How it works
During Sunflower Season only. Starting September 1st. Bring your family and head to our farm any day between dawn and dusk to embark on a delightful sunflower picking adventure. Our sunflower fields are open for you to clip vibrant and beautiful sunflowers.
Don't worry if you forget your clippers or scissors; we've got you covered! Visit our gift shop where you can purchase clippers, vases, and sunflower food to care for your freshly picked sunflowers.
While you're here, be sure to visit our gift shop to find a map of our sunflower fields and all the essential information you need. In case you drop by during our store's closed hours, you can find sunflower information in our gazebo located near the parking lot.
Enjoy photo ops placed amongst the sunflowers, take part in our fun crossword activity (starting September 11th), and explore our cottages in grassy lawn area by gift shop. They have fun activities inside for you to enjoy!
Things to do while you're here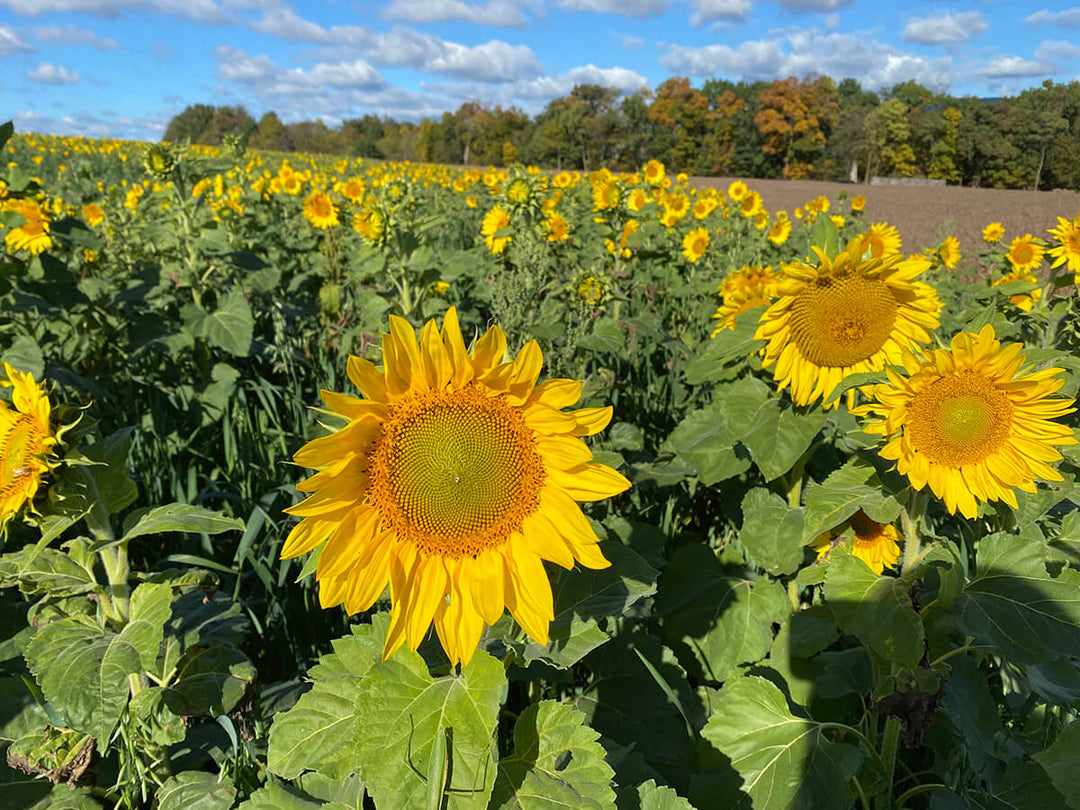 Free Sunflower Picking
Please check the website or Facebook for availability. Open from dawn until dusk each day that sunflowers are blooming.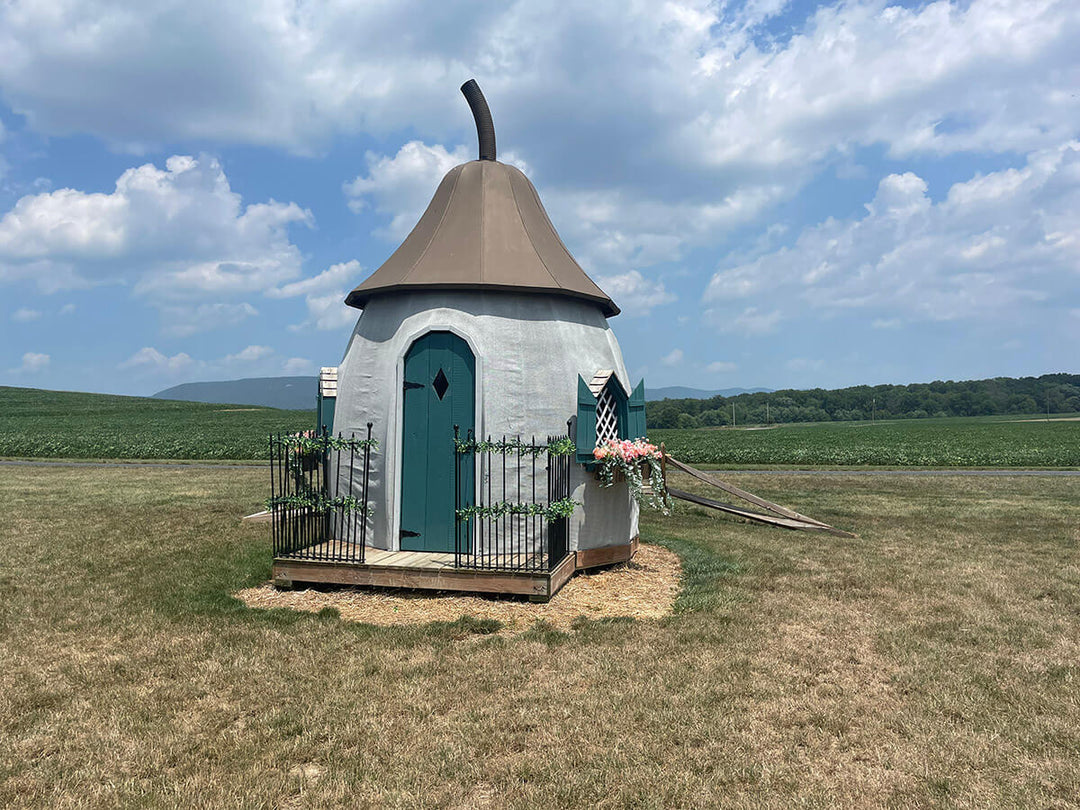 Gourd Cottages & Photo Ops
Be sure to explore our gourd cottages on our grassy lawn area for a fun mini corn bin experience and checkers activities that are inside that your kids will love! Photo scenes will be set up on our farm during this time for your use as well.
Gift Shop on the Farm
Our 7,000 square foot gift shop has extended hours during Sunflower Season and is open from 10am-6pm Monday-Saturday and 10am-4pm on Sundays while our sunflowers are blooming. Shop unique hand-crafted gourds, crafted, and gifts.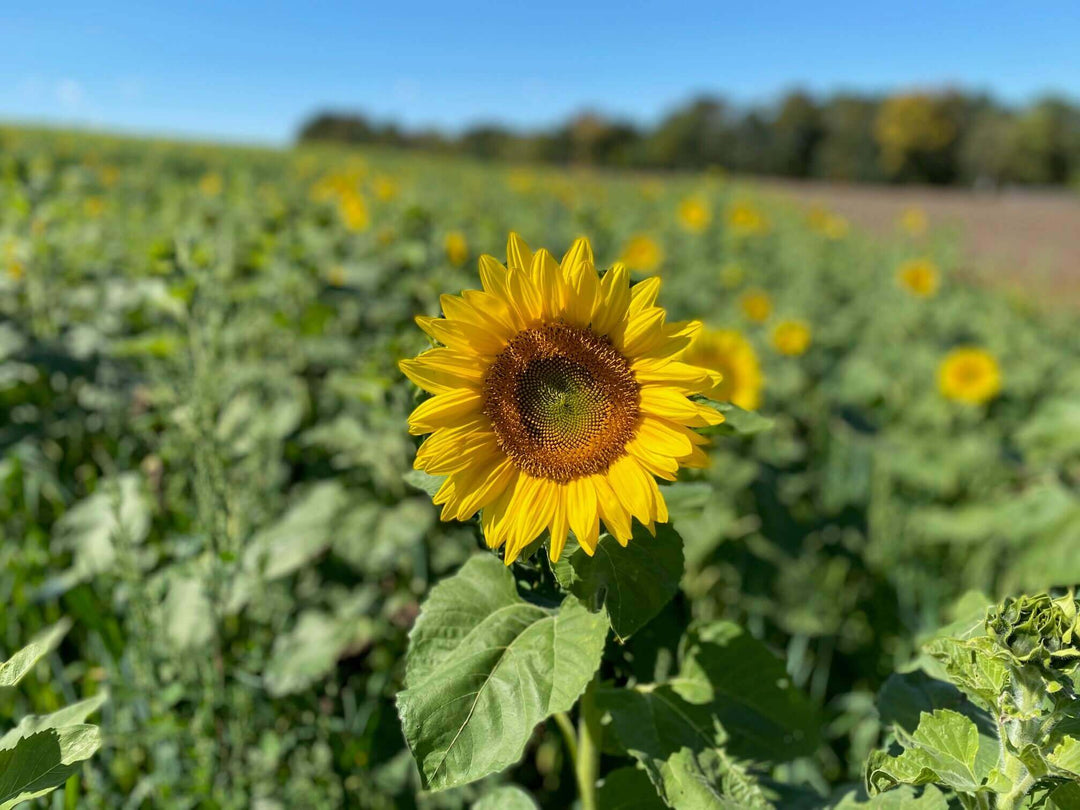 Crossword Game
Completed for 2023
Stop by our gift shop or information gazebo to get a crossword sheet and go to the correct sunflower field that is marked on our sunflower field maps. Walk through the sunflower trails to find clues for the crossword puzzle. Once completed, turn your crossword sheet in at the register in our gift shop to receive a coupon for 10% off 1 gourd design in our gift shop! You will also be entered into a drawing to win a one-of-a-kind fall gourd!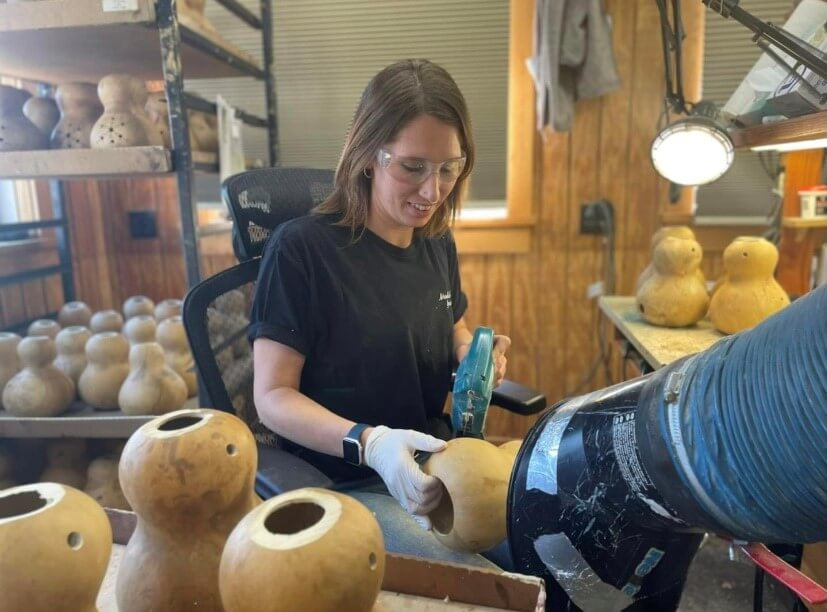 Free tours every Tuesday at 2pm 
If you visit our farm on Tuesdays at 2pm you can enjoy a free tour of our crafting area to see how we grow and craft our gourd designs! This tour is all indoors and takes approximately 45 minutes. No registration is required.
Sunflower Festival
Visit on September 23 & 24th for our annual Sunflower Festival! Enjoy sunflower picking, food trucks, live music, scarecrow making, artisan craft vendors, and more!
Learn more
Yes! Anyone is welcome to use our fields for photographs. Please be aware that our fields are open to the public from dawn until dusk, so you will be sharing the fields with others.
While our sunflowers are blooming, our fields are open from dawn until dusk every day. Please check back on this page or on Facebook for updates on our sunflower status to make sure that we still have sunflowers available during your visit.
While furry friends are welcome on our farm during Sunflower Season, we ask that you do not bring them on September 23 & 24 for our Sunflower Festival.
You are welcome to do this, but be aware that we do not guarantee the quantity or quality of our sunflowers at any point during free sunflower season.
Yes! We grow our sunflowers to replenish nutrients into our soil, and give them away as a thank you to our community. The sunflowers are free and parking is free. You can purchase clippers, vases and sunflower food in our gift shop on the farm if needed.
We recommend bringing a pair of pruners or scissors to cut the sunflower off along with a vase to put them in. If you forget, we do have these items for sale in our gift shop. Water is available at the end of the handicap ramp by the store.
You can stop in at the gift shop to be directed to the field or you can stop at our gazebo outside and see where the best fields are using the map.