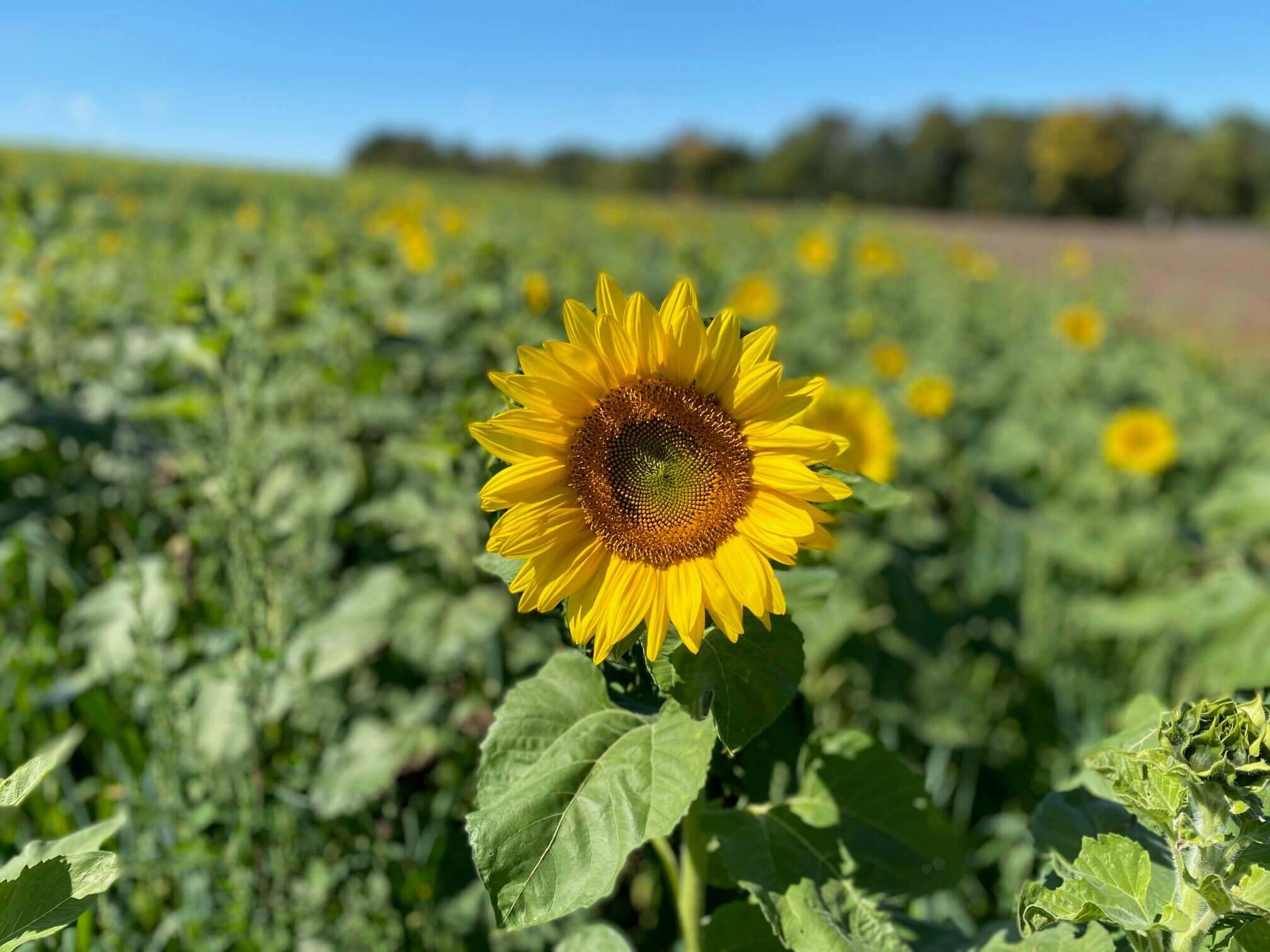 Late August - Early October
Pick your own free sunflowers!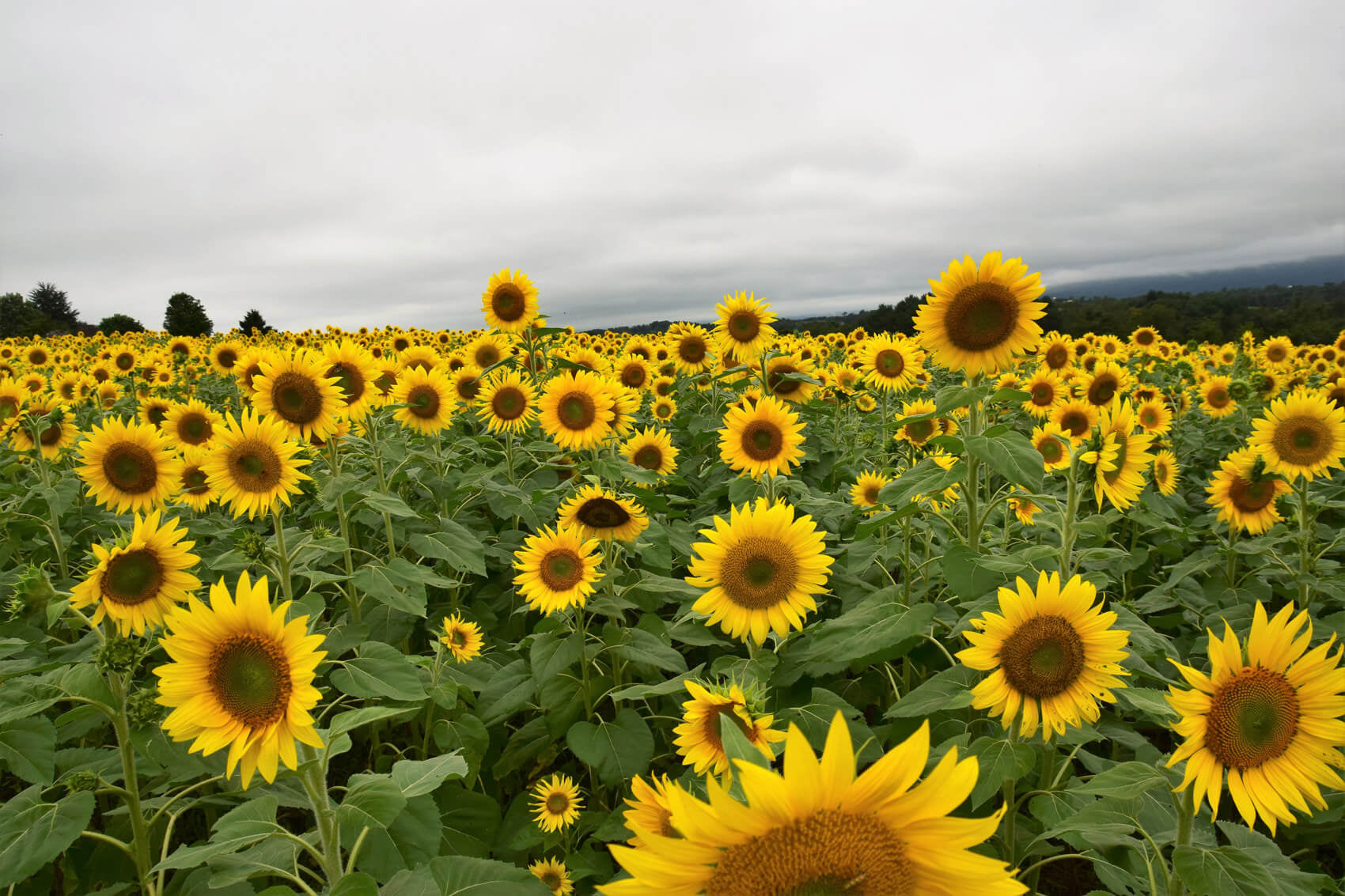 How it works
We have dedicated a whole page to our Sunflower Season this year. This will be the first place we update when sunflowers are ready to be picked, the hours, which fields are ready and any other details that need to be stated.
Our Sunflowers are expected to be in towards the end of August - beginning of September and will continue to bloom until the first hard frost.
Make sure to check back then to get updates!
Yes! Anyone is welcome to use our fields for photographs. Please be aware that our fields are open to the public from dawn until dusk, so you will be sharing the fields with others.
While our sunflowers are blooming, our fields are open from dawn until dusk every day. Please check back on this page or on Facebook for updates on our sunflower status to make sure that we still have sunflowers available during your visit.
You are welcome to bring your pets at any time that is not a big event weekend, like our Sunflower Festival on September 23 &24.
You are welcome to do this, but be aware that we do not guarantee the quantity or quality of our sunflowers at any point during free sunflower season.
Yes! We grow our sunflowers to replenish nutrients into our soil, and give them away as a thank you to our community. The sunflowers are free and parking is free. You can purchase clippers, vases and sunflower food in our gift shop on the farm if needed.