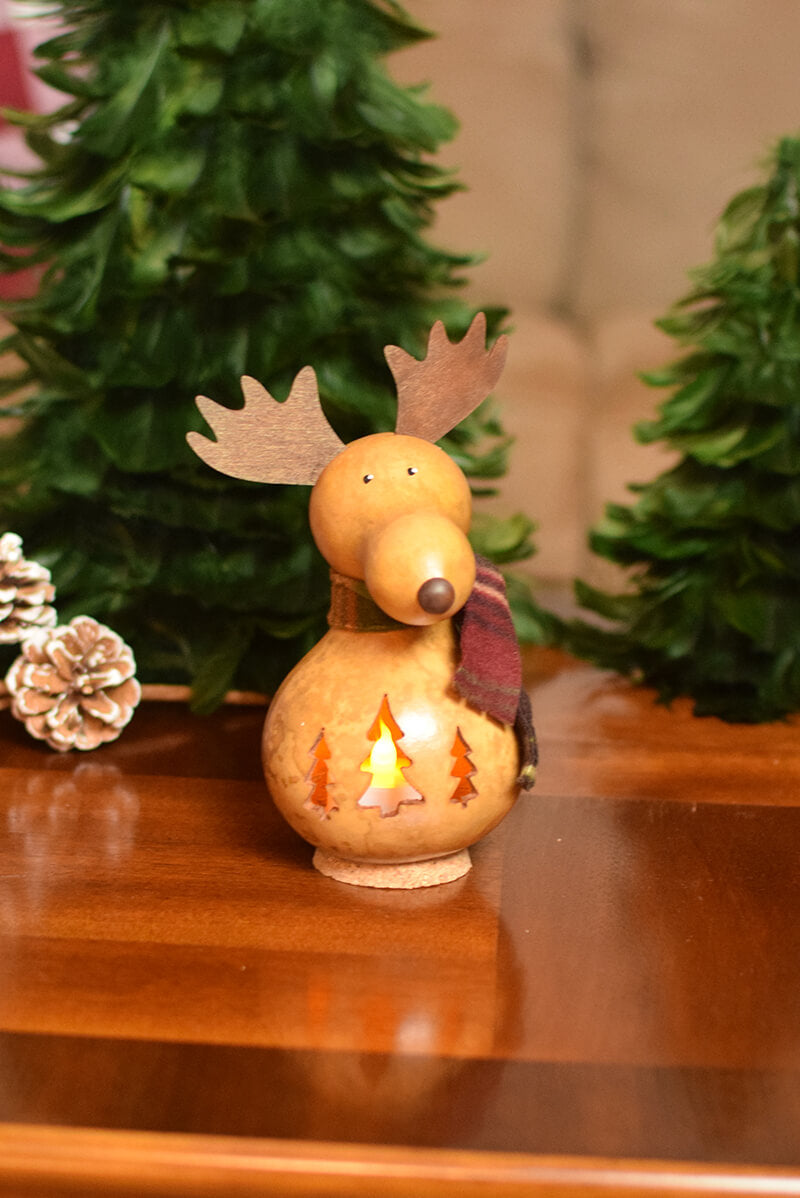 Miles - Miniature Moose
WMI-B
---
Miles is our lovable moose.  Miles is caramel in color with walnut colored wooden antlers and has a warm colorful scarf.  He has a beautiful three tree design and can be lit by purchasing a battery-operated tea light.  Approximately 3 1/2" in diameter and 7 1/2" tall. 

Because this design is crafted using a natural gourd, each piece is ever so slightly different to make for a unique artisan piece with natural variance in color and size.
Warning: Gourds are flammable. Do not use candles in them or place near open flames.
Display your gourd where it isn't exposed to excessive moisture and avoid long periods of direct sunlight.
When storing your gourd, choose a cool, dark, and dry environment.
To clean your gourds, wipe them with a soft, dry cloth.
Light your gourd with electric lights (7 watt max) or battery-operated lights only. Never place a lit candle in a gourd because gourds are flammable.