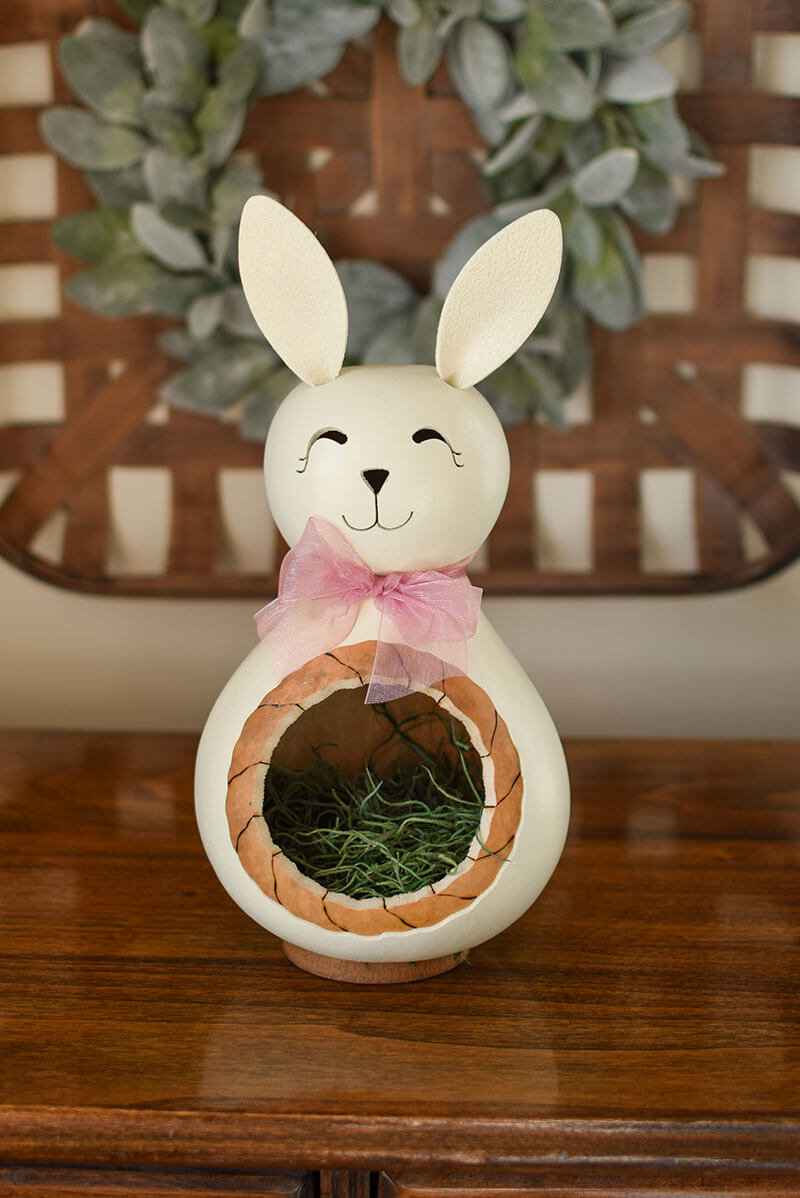 Poppy Bunny - Medium Candy Dish
SPO-D
---
Poppy is our adorable white-colored bunny that has a mauve-colored bow.  Her face is sure to make you smile. This candy dish comes with green grass and is perfect to fill with Easter candy or decorations.  Approximately 6" in diameter and 12" tall. 
Warning: Gourds are flammable.  Do not use candles in them or place them near open flames. 
Display your gourd where it isn't exposed to excessive moisture and avoid long periods of direct sunlight.
When storing your gourd, choose a cool, dark, and dry environment.
To clean your gourds, wipe them with a soft, dry cloth.
Light your gourd with electric lights (7 watt max) or battery-operated lights only. Never place a lit candle in a gourd because gourds are flammable.