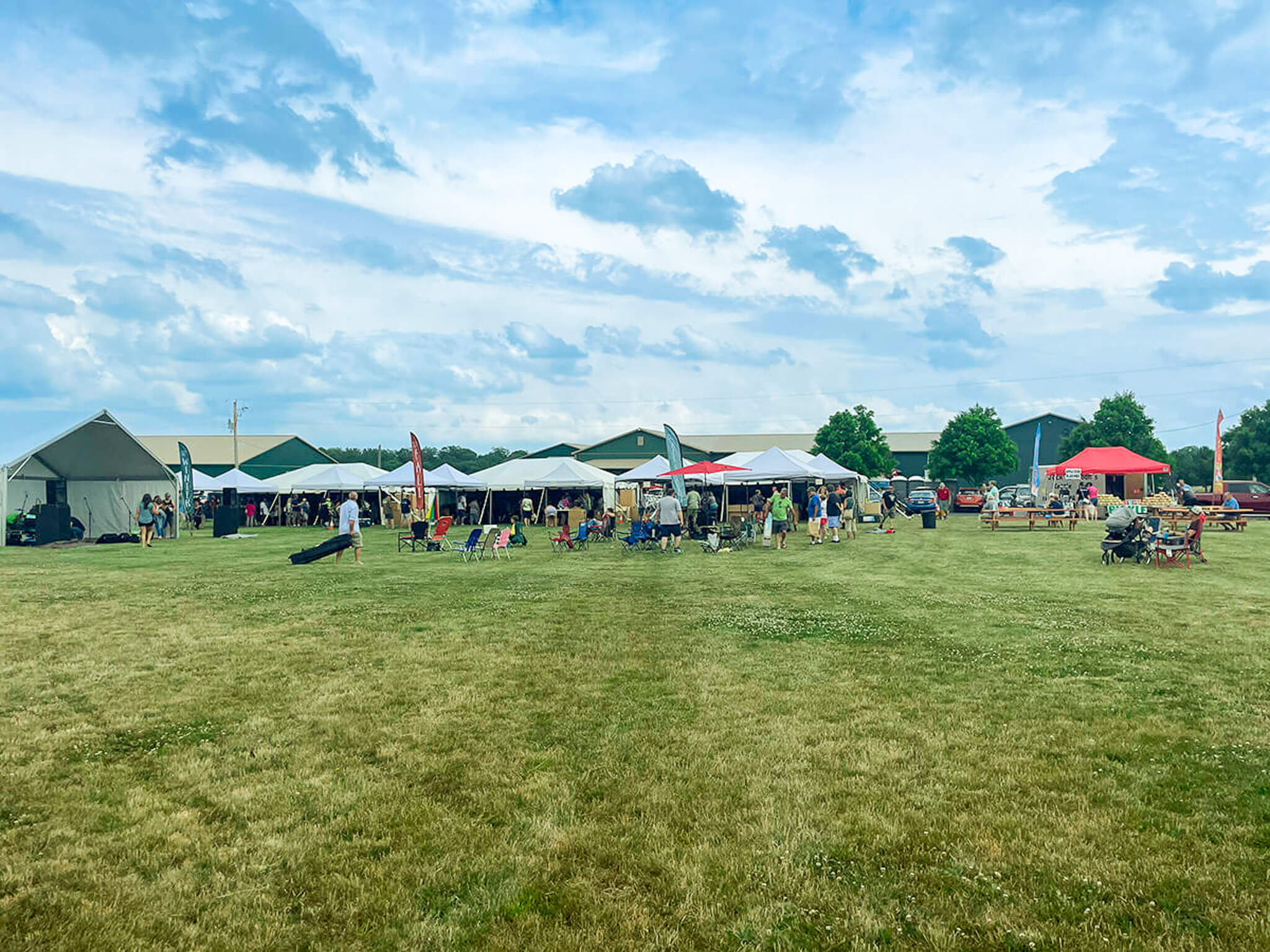 Join us for a free festival to celebrate summer
This free festival is held on our 200-acre farm among the blue mountains.
Enjoy beautiful scenery while you shop, dine, have a drink, and make your very own birdhouse, bird feeder, or butterfly house with the help of our crafting experts!
There's So Much to Do!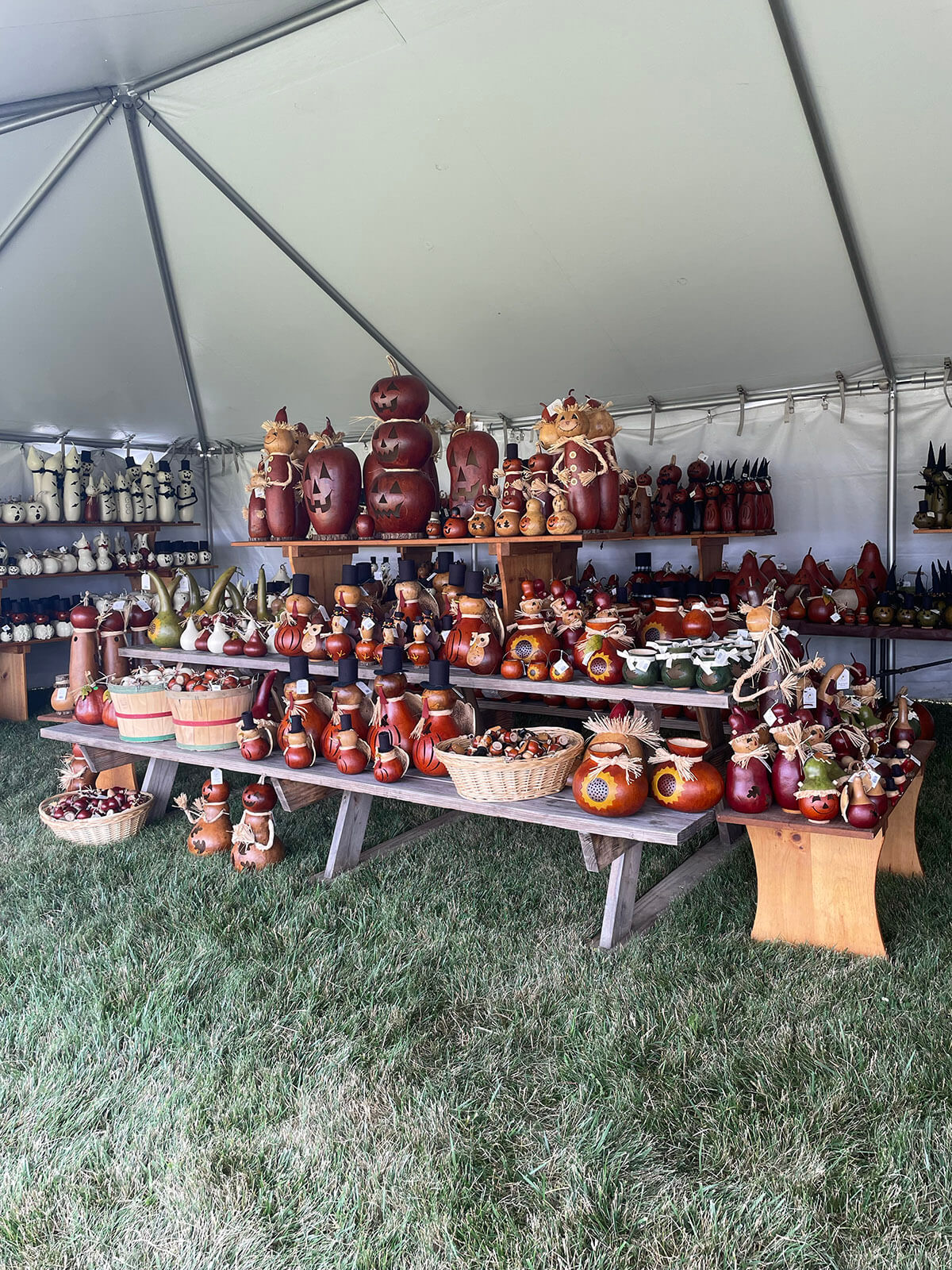 Oops! Sale
Get excellent deals during this awesome annual Oops Sale! This is the perfect time to stock up on discounted hand-crafted gourds that have a minor blemish (or may have just been retired).
Make sure to visit the Oops Sale first to receive a discount for items in the store.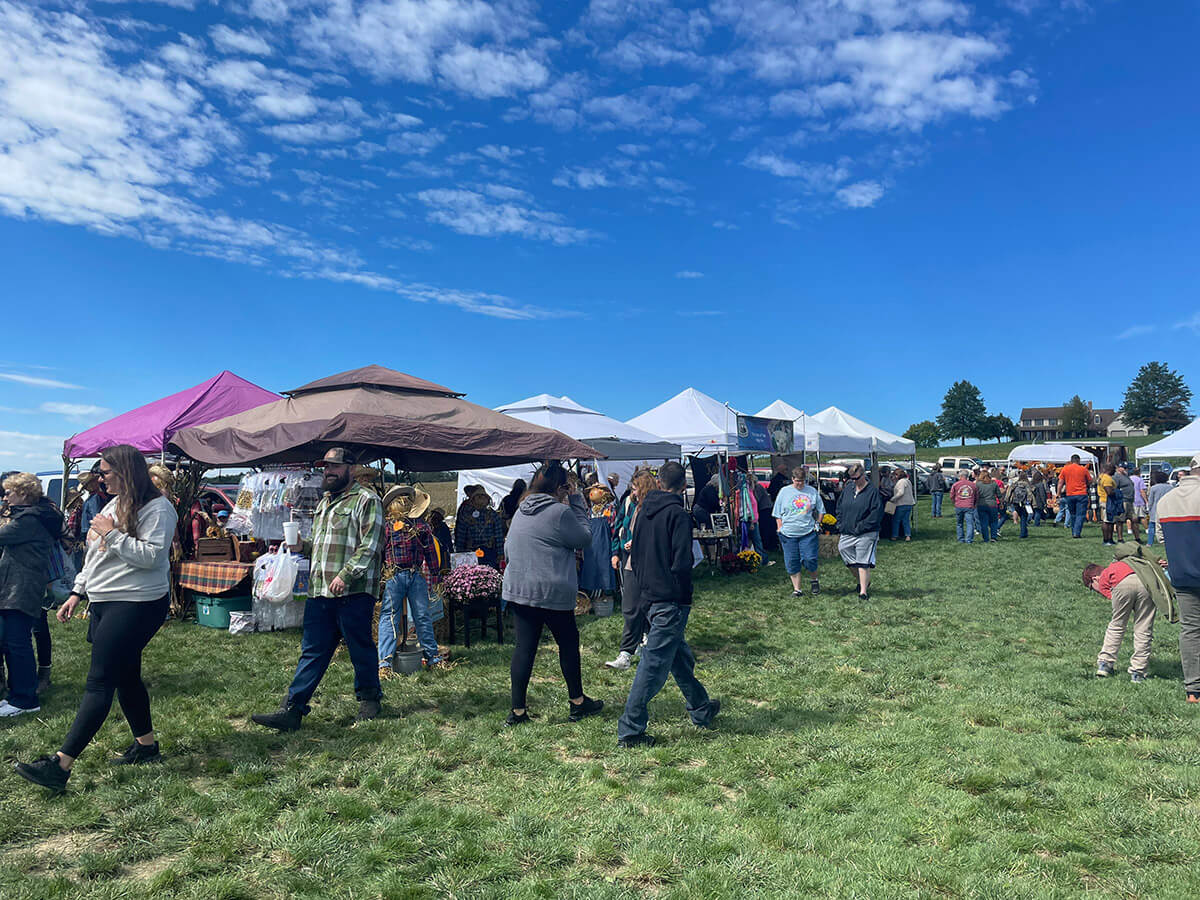 Artisan craft vendors
Stroll through our grassy lawn and shop a variety of Artisan craft vendors! Each booth will be filled with artisan-made goodies for you to enjoy! Accepted vendors are listed below.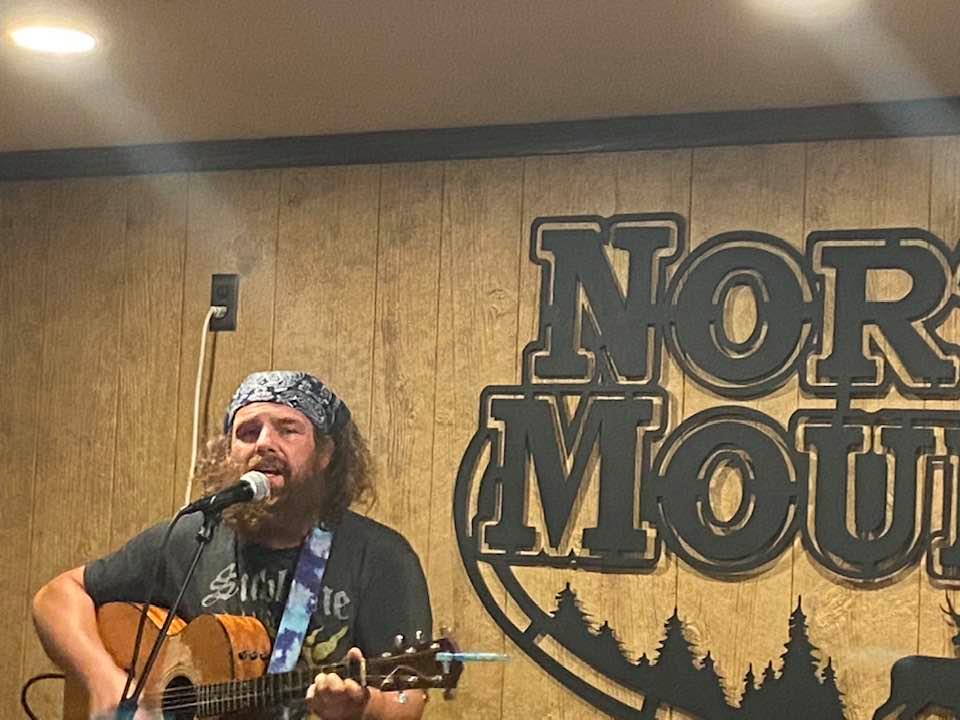 Live Music
Enjoy live music from 11:00am-1:00pm on our grassy event lawn. Tony Fitting will be here to play a variety of music acoustically.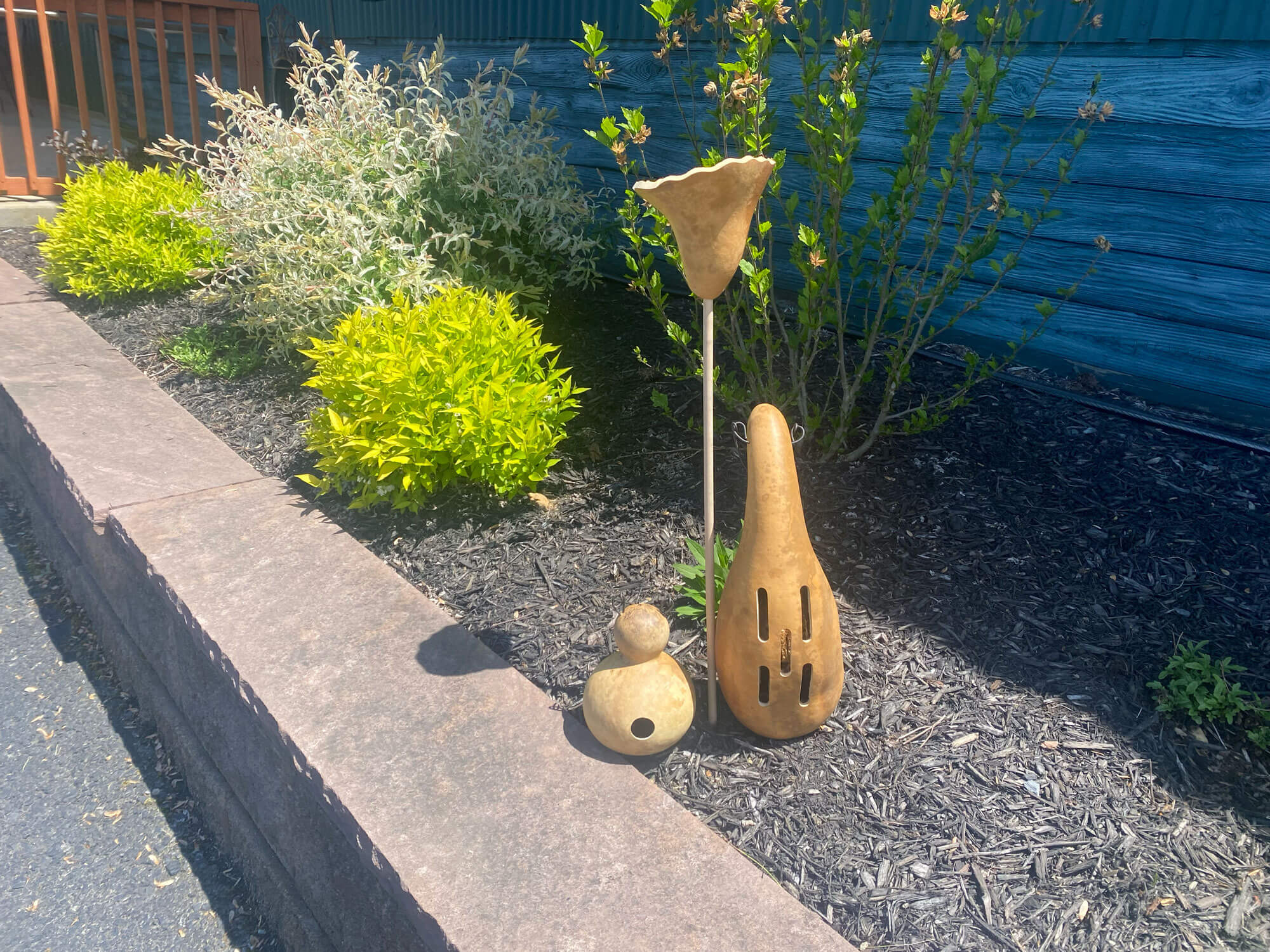 Paint Your Own
While you are at the farm, stop in our building to Paint Your Own Birdhouse, Birdfeeder, Butterfly House or all three. You can enter from the retail store or through the center door of the building.
No reservations are required to participate. Pay for what you make: $10 for birdhouse, $7.50 for birdfeeder, $15 for butterfly.
Trolley Rides
Take a trolley ride around our 200-acre farm to see beautiful sights of our gourds and other crops growing during the summer. Our Trolley Rides take approximately 45 minutes and are $5.00. Handheld infants are free. Be sure to get your tickets before the event as they tend to sell out.
Get Tickets
Gift Shop
Visit our 7,000 sq ft Gift Shop on the farm filled with gourds for all seasons as well as other artisan crafts, gifts, raw hard-shell gourds for crafting, food items and more!
Make sure to visit the Oops Sale first to receive a discount for items purchased in store.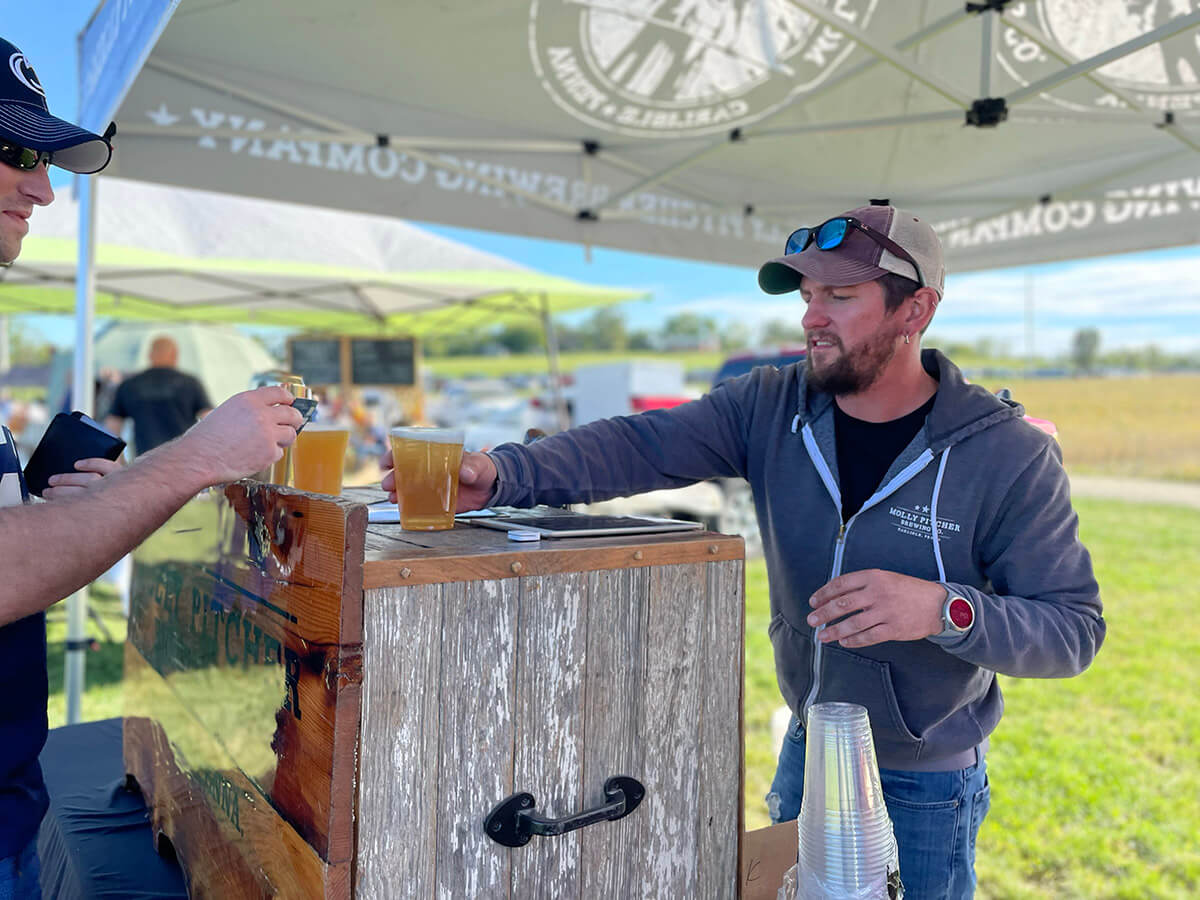 Beer & Wine
Enjoy a craft beer from Molly Pitcher Brewing Company or a PA wine from Castlerigg Wine Shop!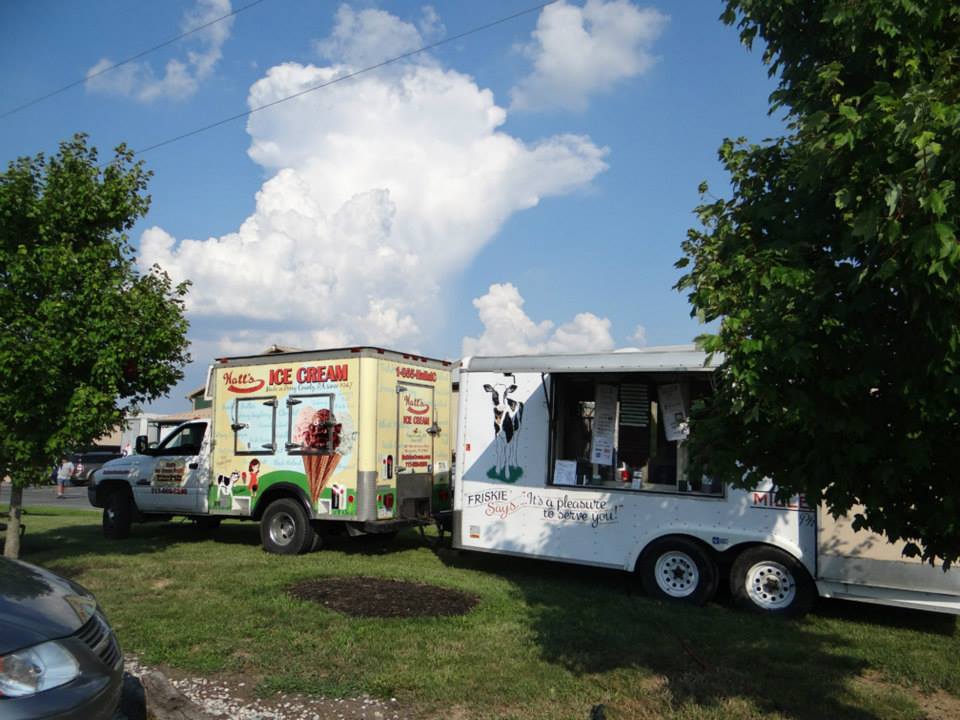 Food Trucks
Enjoy a variety of local food trucks to keep your belly happy while you exploring the farm.
Sweet Patch - breakfast sandwiches, crepes, fruit bowls and so much more!
Dad's Famous Cold Brew - Delicious cold brewed coffees and teas, gourmet homemade ice pops and smoked candied pecans!
Redemption BBQ - bringing you the best BBQ in town! Smoked daily and deliciously juicy!
Italian Job Food Truck - serving mouth watering subs and sides.
Hall's Ice Cream - DESSERT!! Ice cream, sundaes and milkshakes.
Vendors attending the Summer Celebration:
Stone Grove Pottery: handmade stoneware pottery
Jack & Joan's Kettlecorn: Sweet and salty kettlecorn, apple cider slushies and huge dill pickles
Kapp Woodworking: Repurposed/Upcycled wood products, bowls, boxes and barware
Leah's Quilts & More: Quilted quilts, bowl cozies, bags, burp clothes and more
Rock Run Animal Rescue: Horse rescue. Baked goods, dog and cat items and treats, plants and magnets
Rolling Acre Farm: CBD/CBG products
Speranza Animal Rescue: Selling Speranza merchandise, collecting bedding/food/treat donations
Mulberry Hill Farm: small sheep farm producing yarn from their flock. hand-dyed fabrick, supplies for wool applique, rug hooking punchneedle and hand-dyed yarns
Artful Things by Darcie: Hand dyed and pained wood flower arrangements, wall decor, magnets and ornaments
T&C Crafters: Handmade crochet and knit items. Stuffed animals, home decor, hats, scarves and seasonal items
Molly Pitcher Brewing Company: Serving their local crafted ice cold beer
Castlerigg Wine Shop: Serving and selling PA wines from Seven Mountains Winery
Toast & Co: Handcrafted jewelry made using polymer clay
Magnolia Birch Design Co.: Sublimation keychains, earrings, tumblers, car coasters, stickers and shirts.
Beautiful Vision Designs: One-of-a-kind travel cups that a fit your personality.
Soaps by Survivors: Offers handmade bath and beauty products while supporting women escape sexual exploitation and trafficking.
Deibler Family Adventures: Freeze Dried ice cream, cookie dough, fruit, candy, pickles and more.
Though dogs are welcome on the farm most days, we ask that your furry friends stay home during our festivals as there are lots of people, and rescue dogs will be visiting this event.
For vendor information, please contact Dori at dorih@mbgourds.com or 717-776-6029.
This event is hosted rain or shine.
Not all vendors accept debit/credit cards, but we do have an ATM inside.