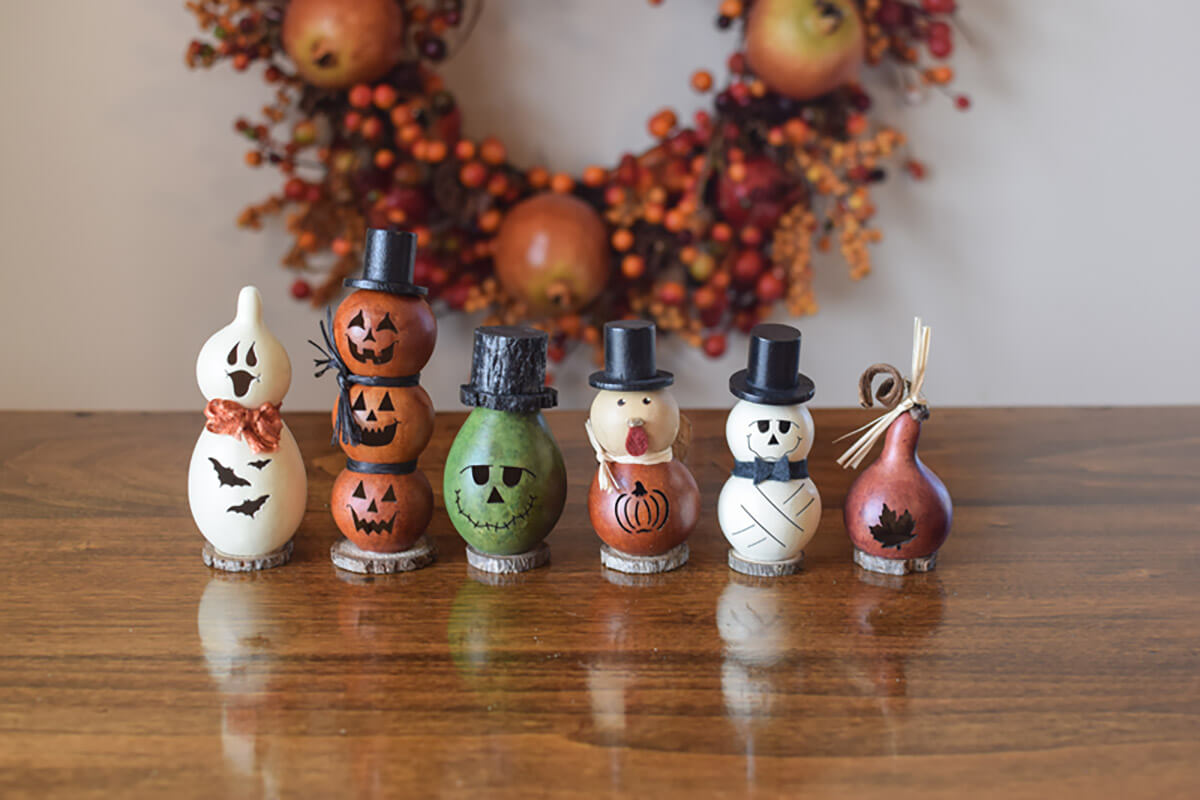 Fall - Basket, Sunflower, Warehime, Cole, Traditional Jack, Theodore and Acorn
These "Littles" are very charming and adorable! Their small size will let them fit in with any decor. They are the smallest gourds we have designed with!
These are our charming fall Littles that will look wonderful with your fall decor.