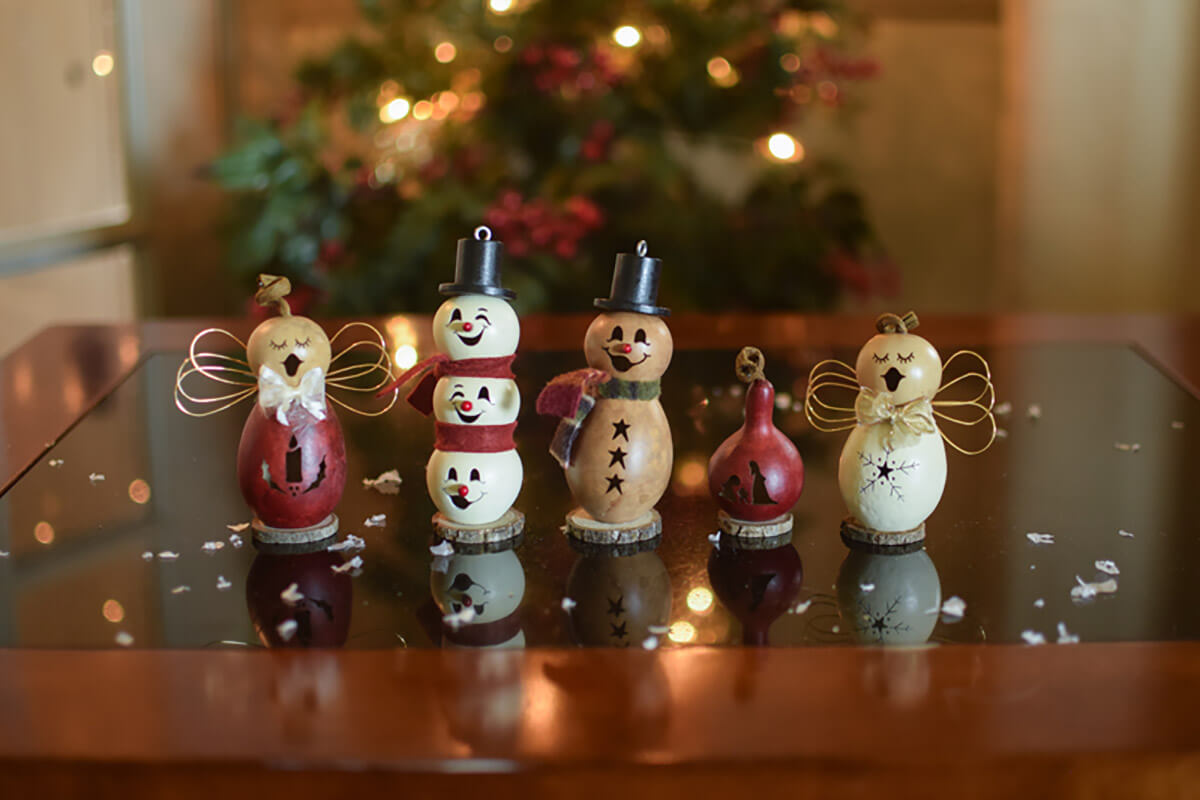 Winter - Blizzard, Philip, Dash, Julia, Nativity Silhouette and Flurry
These "Littles" are very charming and adorable! Their small size will let them fit in with any decor. They are the smallest gourds we have designed with!
These are our adorable Littles for winter that will look great with any winter decor or can be used as tree ornaments.